Jessie Gerard Trail
This is hike 12 from Best Hikes with Kids: Connecticut, Massachusetts, & Rhode Island.
We parked in the small parking area across from the trail head. We quickly decided to add tractions to our shoes as we started climbing the icy 299 steps.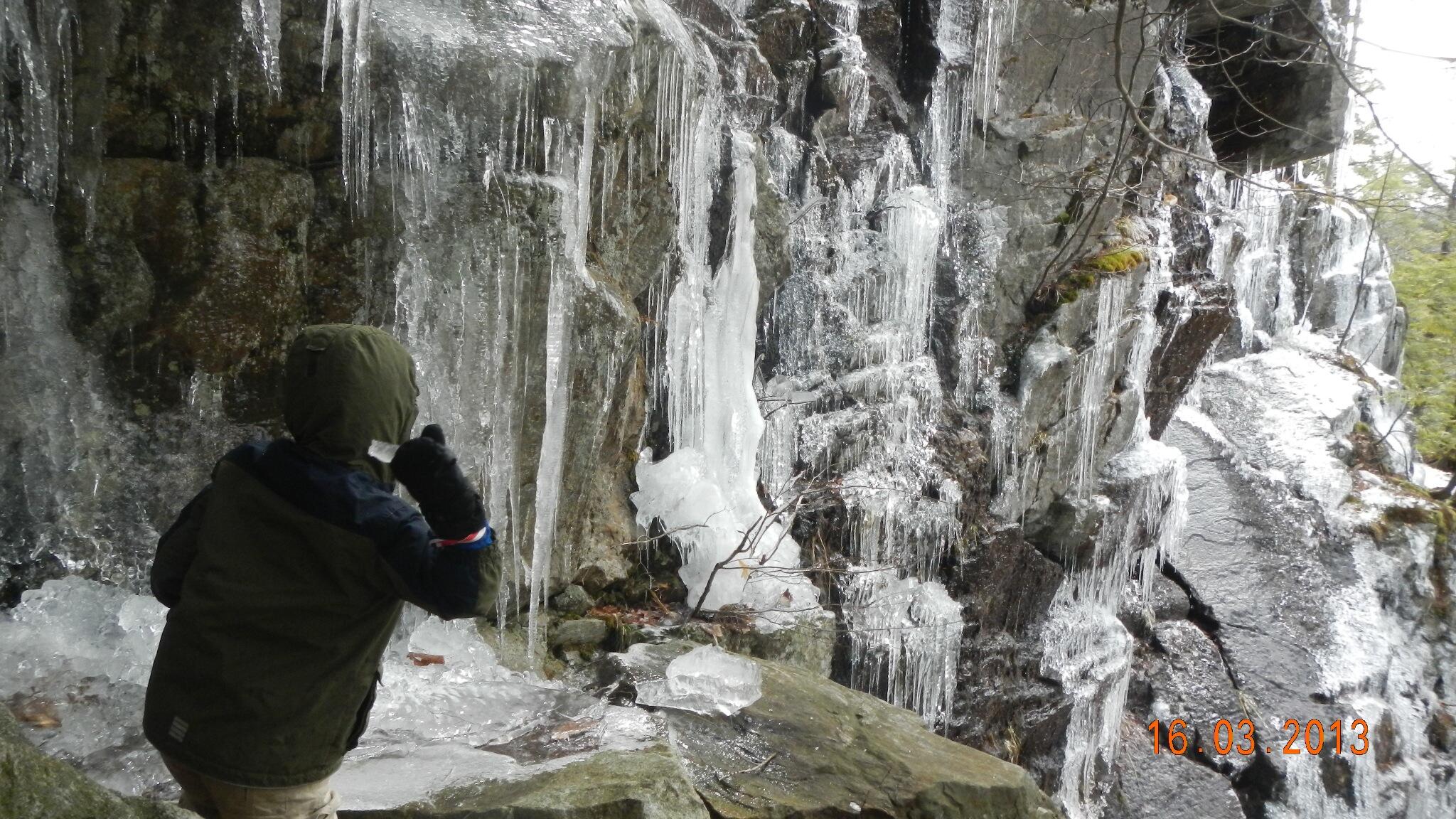 By Chaugham Lookout, the kids were ready for a snack while they added their names to the trail registry.
We quickly got moving when they heard about the two large Veeder Boulders.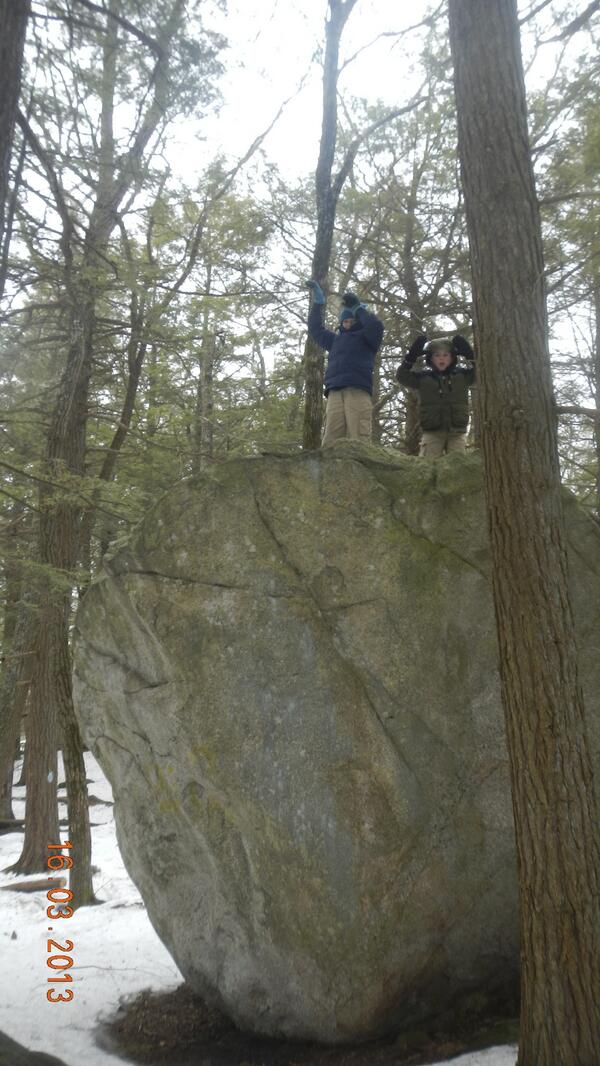 From here on, the trail was mostly flat or down, hard packed snow, in some sections steep enough for the kids to slide on.
Reference
GPS track for this hike.
Map of hikes with kids in New England.