Mahican-Mohawk Trail
Trip Report 22–24 March 2013
Spent a long weekend hiking & skiing in the backcountry of the Berkshires in Western Massachusetts.
Friday
We were lucky to find one cabin still available for the weekend at Mohawk Trail State Forest. This is unusual especially with the weather forecast is above freezing & sunny.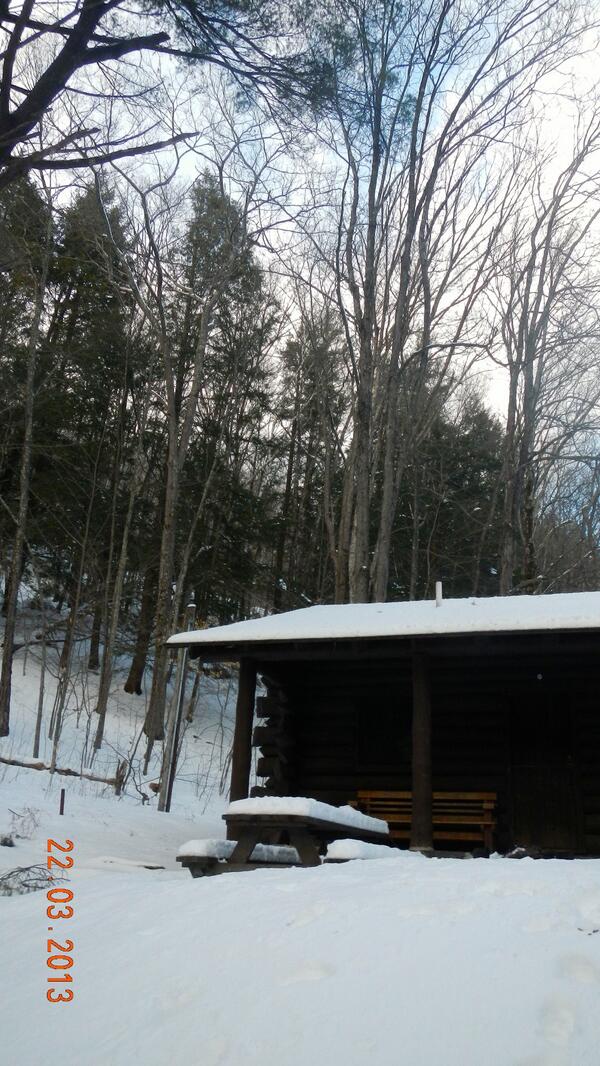 By the time we arrived late afternoon, the sun was setting and the temperature was dropping quickly. After playing in the snow for a while, we got into the cabin. It had five beds, fire place, table, & electricity.
The quickest way to warm up was to cook dinner & jump into the sleeping bags for a restful quiet evening.
Saturday
We started the day with a loop hike around Todd Mountain along the Mahican-Mohawk Trail. The climb from the south was steep with wide open views of the Cold River valley—traction equipment or snowshoes were required.
At the top, we stopped for a quick snack.
The loop back was not marked or hiked. We were breaking trail almost all the way back. Blazes were scarce, but the direction of the trail was somewhat apparent: one long straight line along the side of the mountain with no switchbacks.
There were many ice patches on the trail and most rocks were covered in solid ice, entertaining the kids as they slid off them.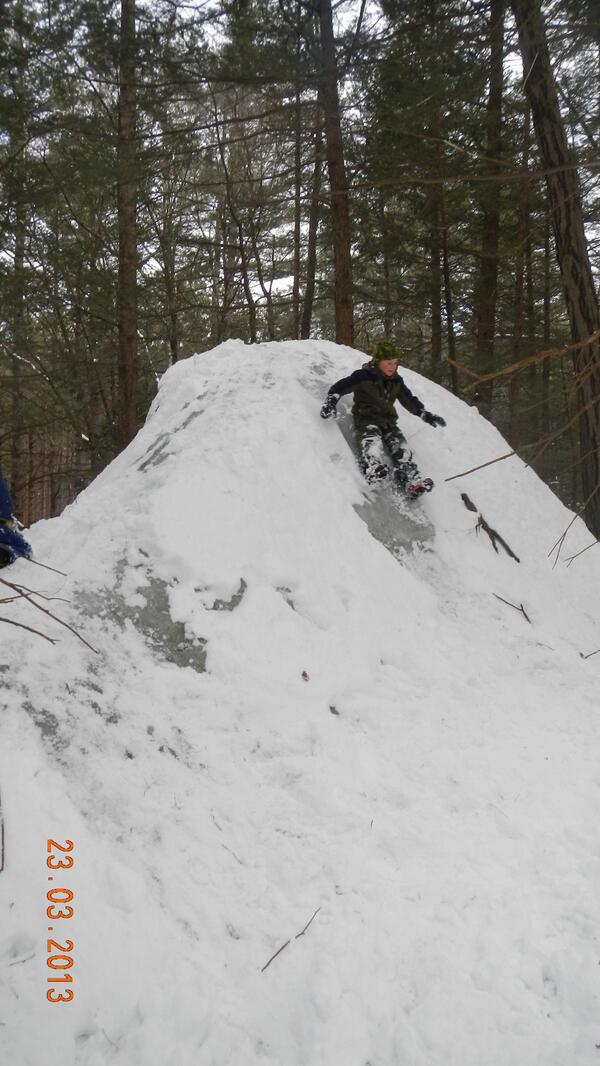 Once back at the cabin, we grabbed a quick bite to eat and drove to Brattleboro, VT, for a wonderful circus show by the graduating class of New England Center for Circus Arts.
Sunday
We had already arranged a meeting with many of our neighbors and their children to meet at Ski Butternut resort. We spent all day there skiing & snowboarding in spring weather.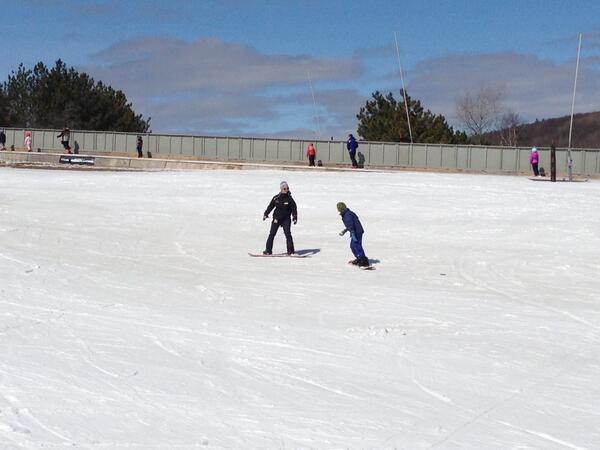 Packing List
I use several check lists when packing for an outing. Most relevant to this trip were: