Mt Cardigan
25–27 May 2013
I had a full weekend with the kids and good friends to hike, bake, play in snow, and celebrate birthday.
Saturday
We arrived the AMC Cardigan Lodge in the early afternoon. The temperature was dropping fast as the day went on. We took advantage of whatever warmth was left in the day to play outside near the pond and along the nature trail.
By late afternoon, it was time to huddle inside near the fire, prepare for Steve's birthday, and play some fireside games. The kids played Pick Up Sticks, Uno, and Yahtzee.
Before too long, snow was coming down!
Sunday
We woke up to a blanket of snow covering the ground and the lodge.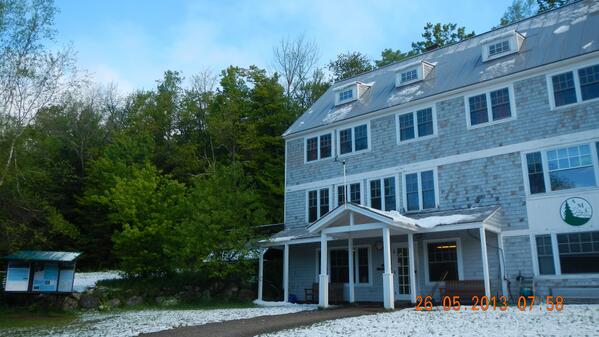 Sky was clear. Air was crisp. Time for a hike on the nature trail.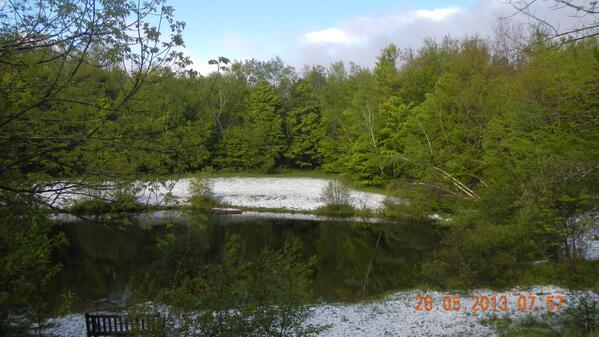 The afternoon was more play at The Montshire Museum of Science water fountains, rock collection, and nature center. Every one was ready for some Afghani naan and French nissa socca we baked at King Arthur Flour.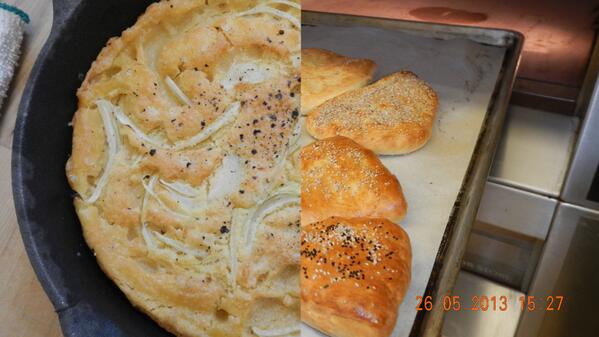 Monday
Temperature started getting back to comfortable level near 20℃. We set out early to complete 9km loop to Mt Cardigan along the Manning, Cathedral Forest, and Clark trails.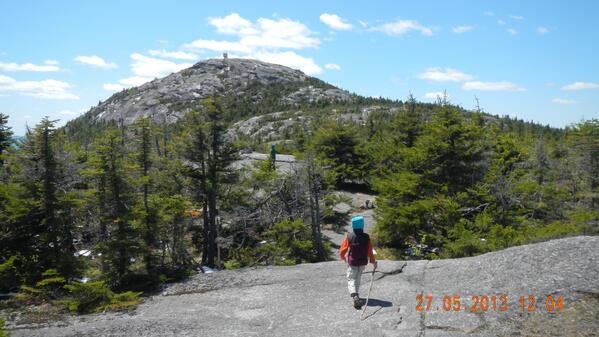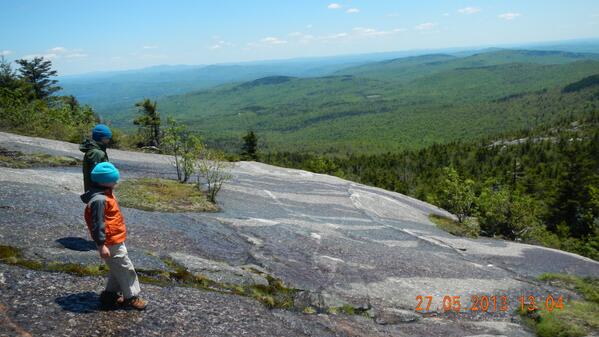 A GPS track of the hike is at Garmin Connect.