Sleeping Giant Tower
This is hike 13 from Best Hikes with Kids: Connecticut, Massachusetts, & Rhode Island.
The boys were expecting a treat after the hike, so they were anxious to get going early. The trail starts from the parking lot with a clear sign to the tower. It is wide with gentle incline all the way with 268m elevation gain over 2.7km distance.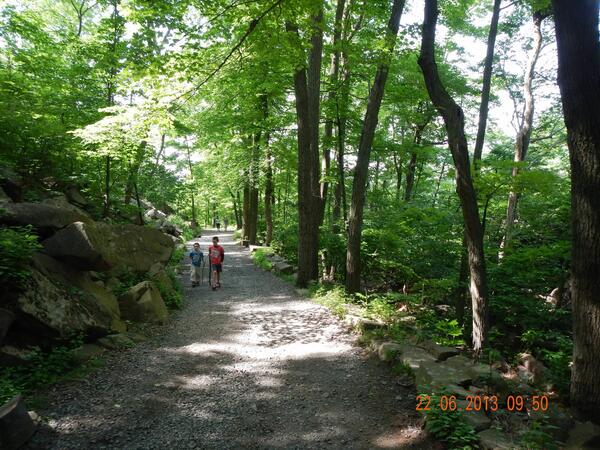 Location: 41.4265750000,-72.8978050000
We climbed to the top of the tower for a light snack of watermelon, apple, & dates, while enjoying wide views of surrounding mountains and Long Island Sound.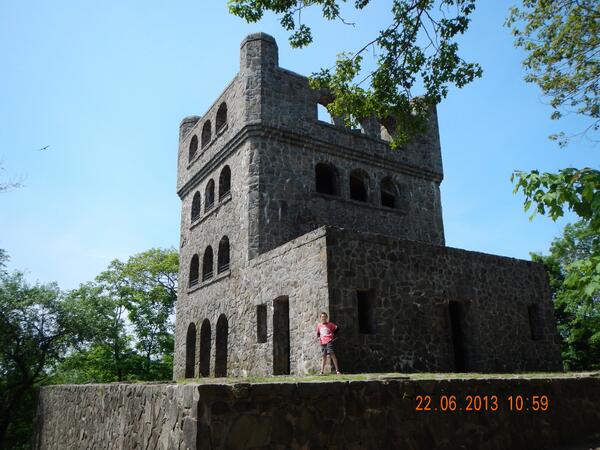 Location: 41.4309133333,-72.8904183333
On our way up, we had searched for a geocache. We found to the castle.
The return trip was very fast, almost running the entire way. It was time for PEZ visitor center.

Location: 41.264643,-72.996921
There was a large selection of PEZ characters & memorabilia. They also gave a demonstration of making the sugar drops: powdered sugar + corn syrup + flavor + 3,000 pounds of pressure.
Reference
Map of hikes with kids in New England.