Block Island
Bright and early we had to be on the road by 7:30am to catch the ferry by 8:30am. We had packed the bicycles and gear the night before. Earlier that morning, we had packed breakfast to eat en route.
We arrived the ferry terminal just in time to unload the bicycles, buy tickets, and board the vessel. The forecast was for a beautiful day, not too hot, not too cold, with clear blue sky. And indeed they got that one right.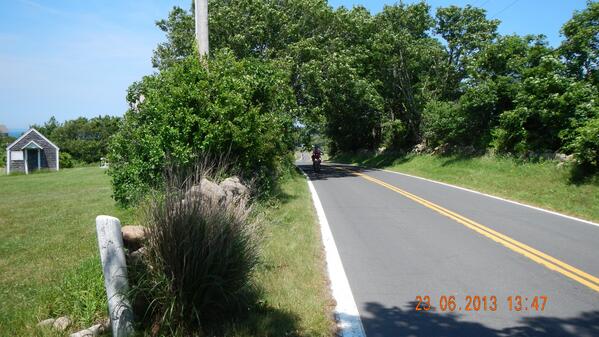 Location: 41.2141600000,-71.5662783333
We took full advantage of this weather stopping at every beach along our way to splash in the waves: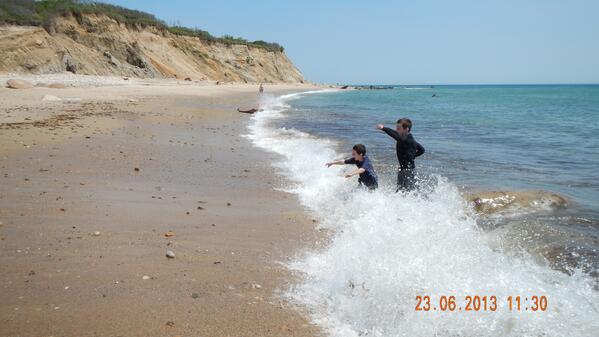 Location: 41.2059266667,-71.5575316667
And search for crabs in tide pools: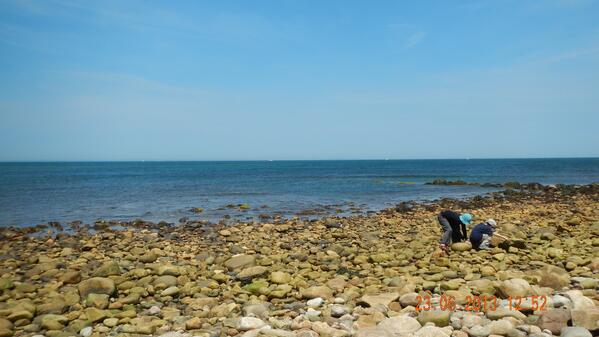 Location: 41.2247983333,-71.5671250000
By the time stepped off the ferry, we were ready for a morning snack. We stumbled upon Aldo's Bakery that ended up to be our base camp for breakfast, lunch, and dinner! Yes, that is how much we like bakeries.
We spent the morning in the northern part of the island where there are plenty of beaches along the way, hiked along the cliffs, and visited the North Lighthouse.
The afternoon ride in the southern part of the island was on rolling hills, near farm land, with wide open views.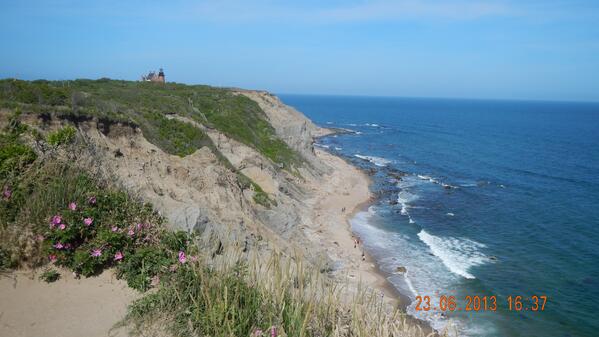 Location: 41.1515966667,-71.5581750000
Of course we had to take breaks at the top of big hills: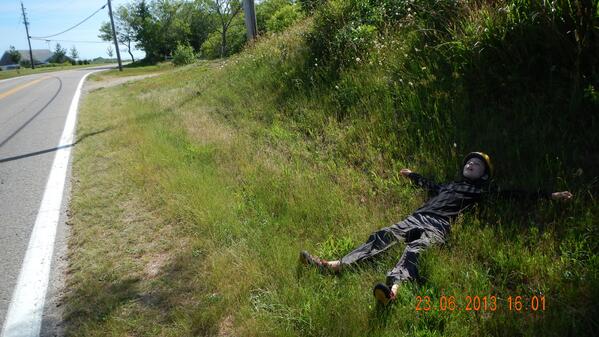 Location: 41.1707416667,-71.5801100000
We counted 142 stair steps down to the beach near South East Lighthouse: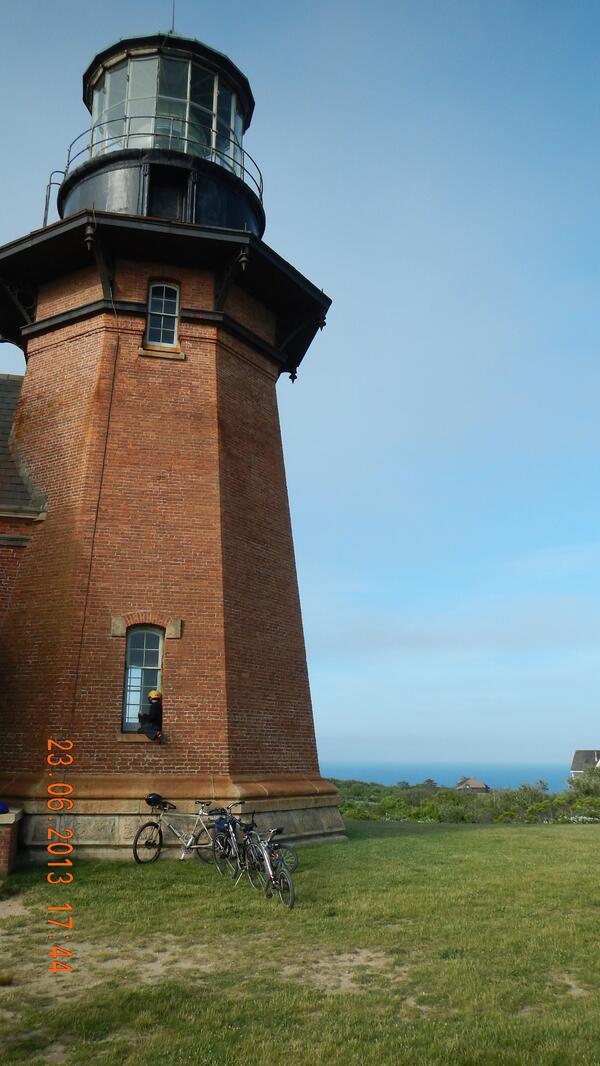 Location: 41.1532950000,-71.5522083333
It was a full day. After a hearty pasta dinner back at Aldo's, we were ready to rest on the ferry ride back.
Reference
Map of ride