Quick Short Hikes from Pinkham Notch
Trip Report 6–13 January 2014
AMC's Joe Dodge Lodge to many is the gateway to White Mountains peaks. From the front door, there are hike, ski, climb, & bicycle opportunities.
But I was not there for that. Instead, I was to attend 10 hours each day, for 8 days, a Wilderness First Responder course.
I managed to squeeze, just barely, hikes & runs daily. Some were fast. Others were short. Some times I returned just in time to join the class, without time to have breakfast or lunch.
But outside I went, nonetheless. Many classmates joined as well.
Below are pictures, maps, and descriptions of these activities that I managed to do between breaks.
Square Ledge
Less than 750m away from the Lodge, 125m climb, I reached Square Ledge with direct view of Pinkham Notch, Mount Washington, and other peaks of the Presidential Range.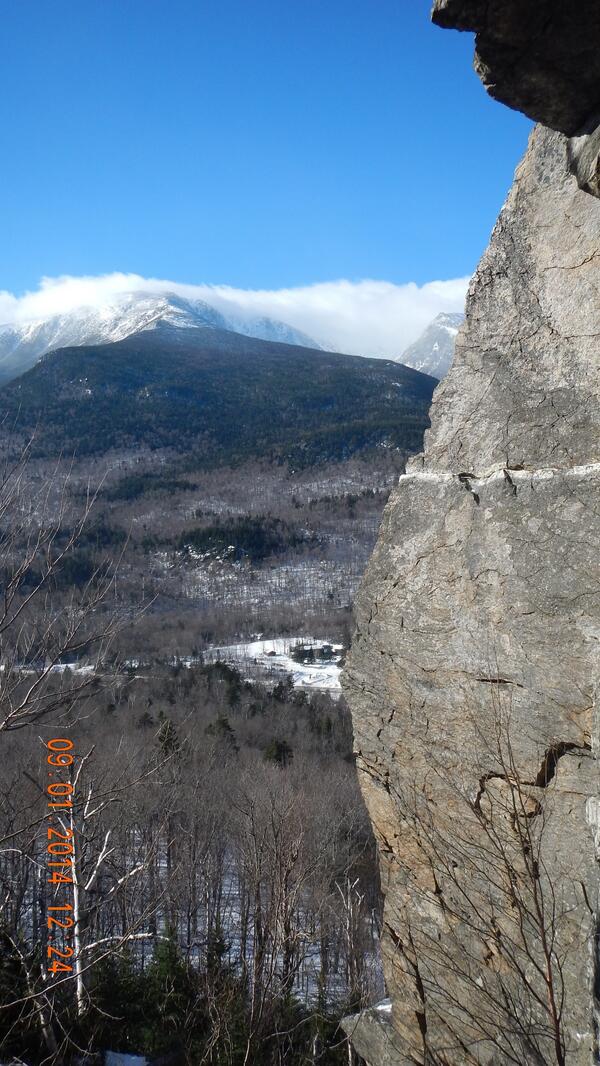 Location: 44.25672, -71.2455
That was my second attempt at trying to reach the Ledge. Earlier, the snow was too deep without clear signs of the trail. I ran out of time. Instead, I settled for the Ladies' Lookout at lower elevation.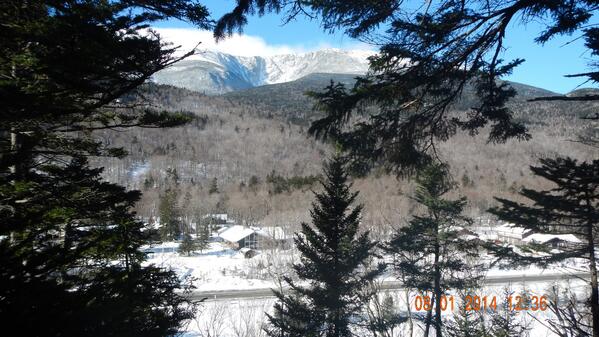 Location: 44.256527, -71.250855
See trail map & GPS activity log.
Harvad Cabin
Full moon was shining in the mostly clear sky. The light was bright reflecting off the snow. With traction on our boots, headlight as backup, we quickly packed the sandwich from lunch & headed up on Tuckerman Ravine trail.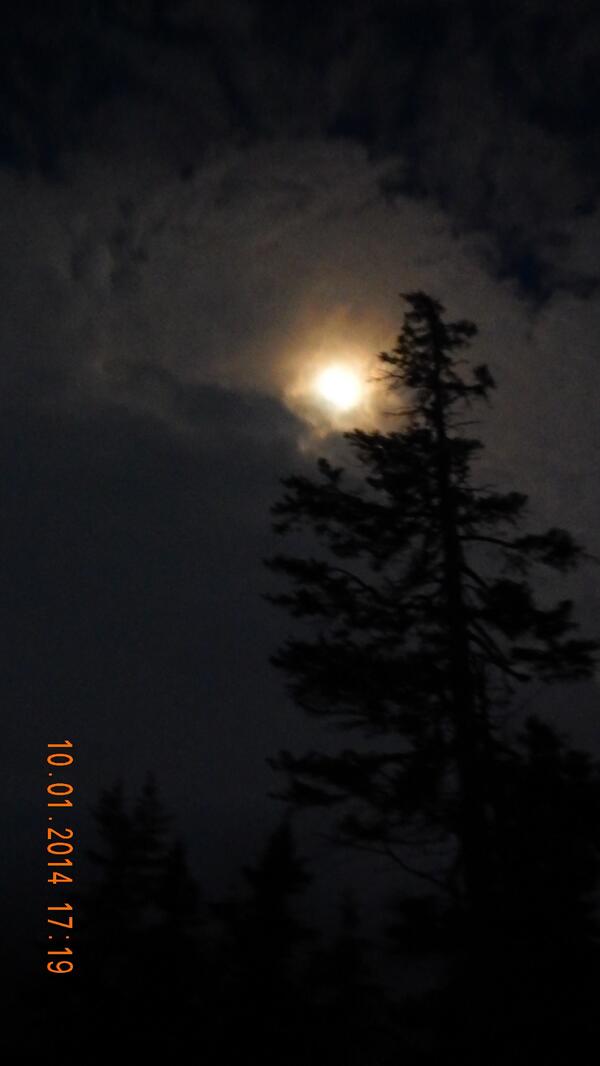 In 90 minutes, we reached the Harvard Cabin. Inside, there was a large group of skiers cooking dinner over a large wood burning stove. We stepped inside to warm up & have sandwich for dinner.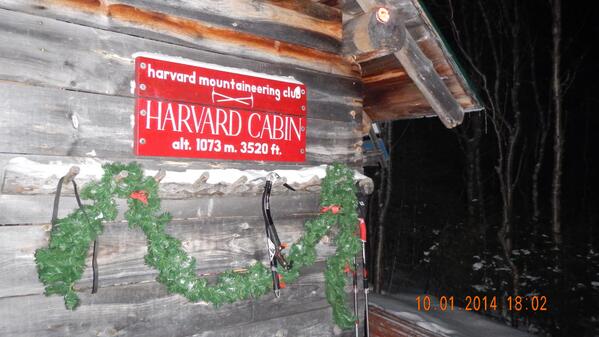 Location: 44.26738, -71.27774
Descent was quick in less than 60 minutes.
See trail map & GPS activity log.
Lost Pond
This was the easiest & most accessible of the trails. Immediately across the street from the Lodge, the trails is flat along Lost Pond.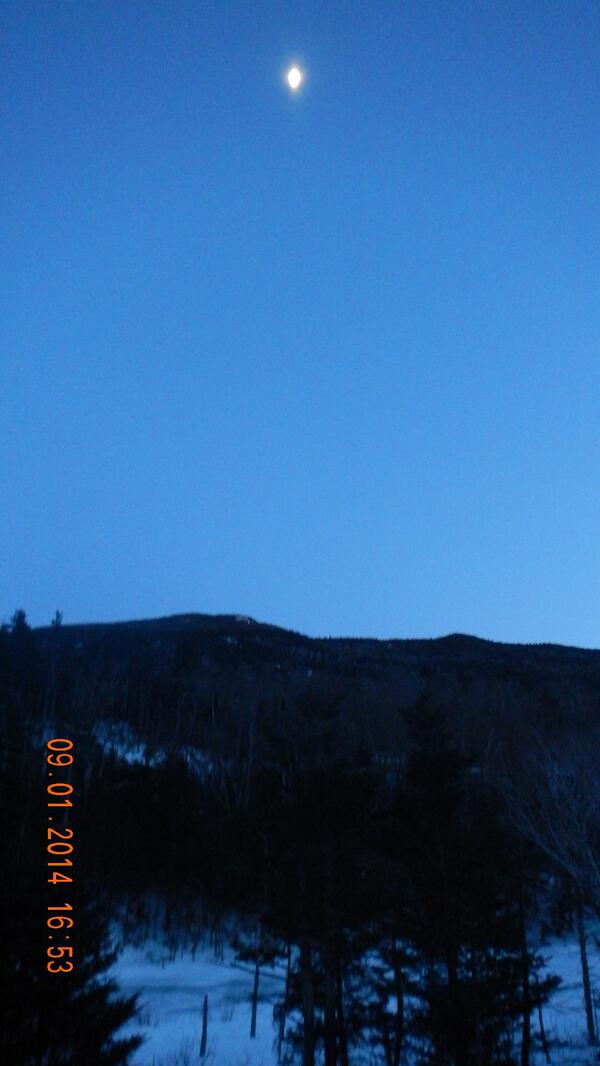 We hiked this trail several times, some were in the evening: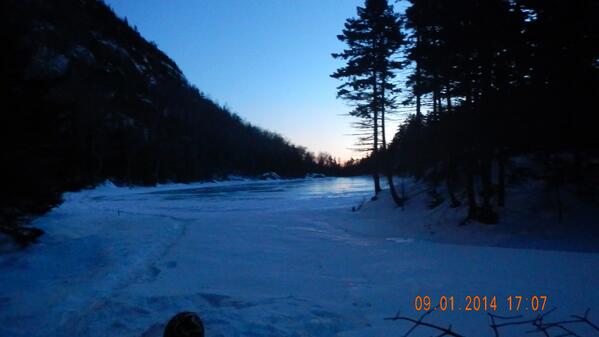 Mostly other times were during lunch break.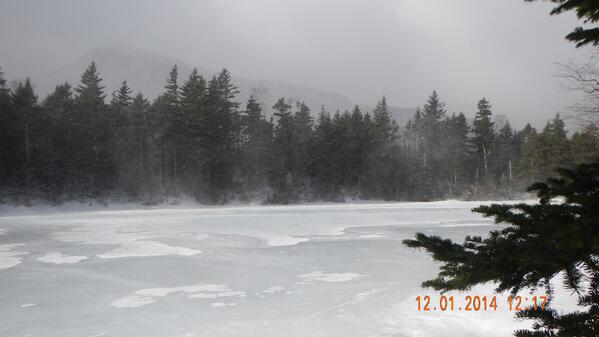 Location: 44.250043, -71.249737
See trail map & GPS activity log.
Lila's Ledge
This was more challenging hike than the previous ones with several short, steep hills, in slippery snow.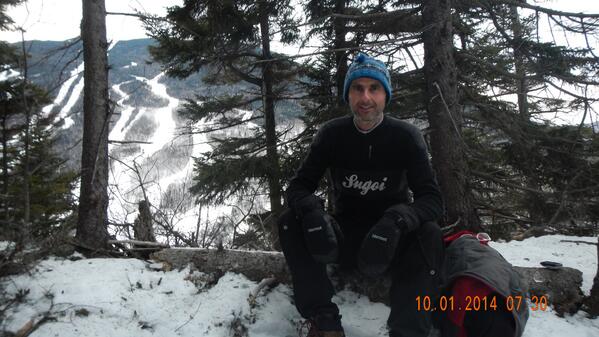 We were hoping to view the sunrise from the Ledge. No luck that morning. We still managed to get great views of the notch & mountains.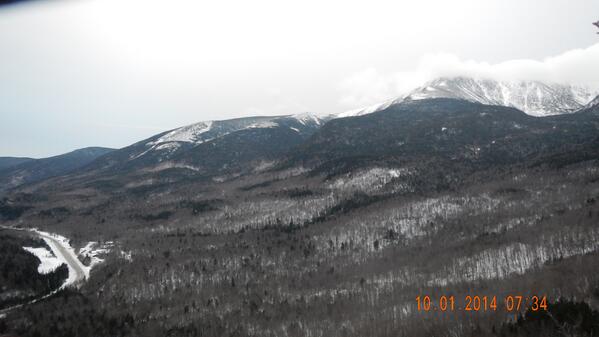 Location: 44.266383, -71.245982
See trail map & GPS activity log.
Low's Bald Spot
On the last day of class, we were ready for a trail with extra distance to get the heart pumping first thing in the morning. Low's Bald Spot is on Old Jackson Road, a wide easy trail. There were tremendous views in every direction.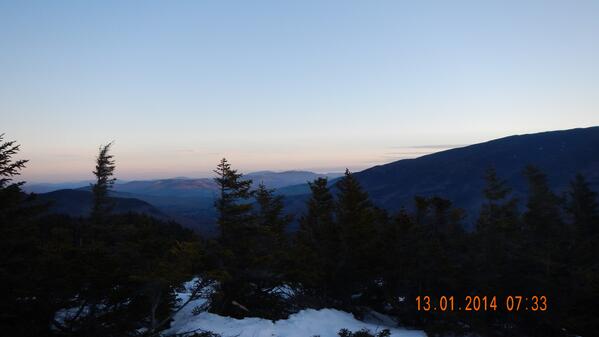 And we managed to see the sunrise.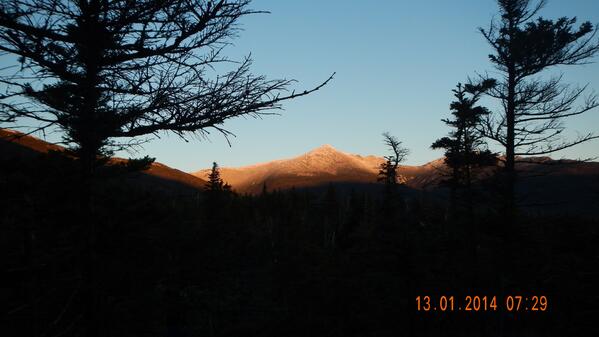 Location: 44.282975, -71.2515616666667
See trail map & GPS activity log.