Lynn Woods
This is hike 15 from AMC's Best Day Hikes Near Boston.
One of the boys had a birthday party. After he spent the morning inside, we were all ready to get some sun. We will not even need shoe traction or snowshoes.
We started the look counter clockwise, walking along Walden Pond on Great Woods Road. We turned left onto Loop Road for a short climb (about 30m) to Mount Gilead. We quickly spotted the steel tower.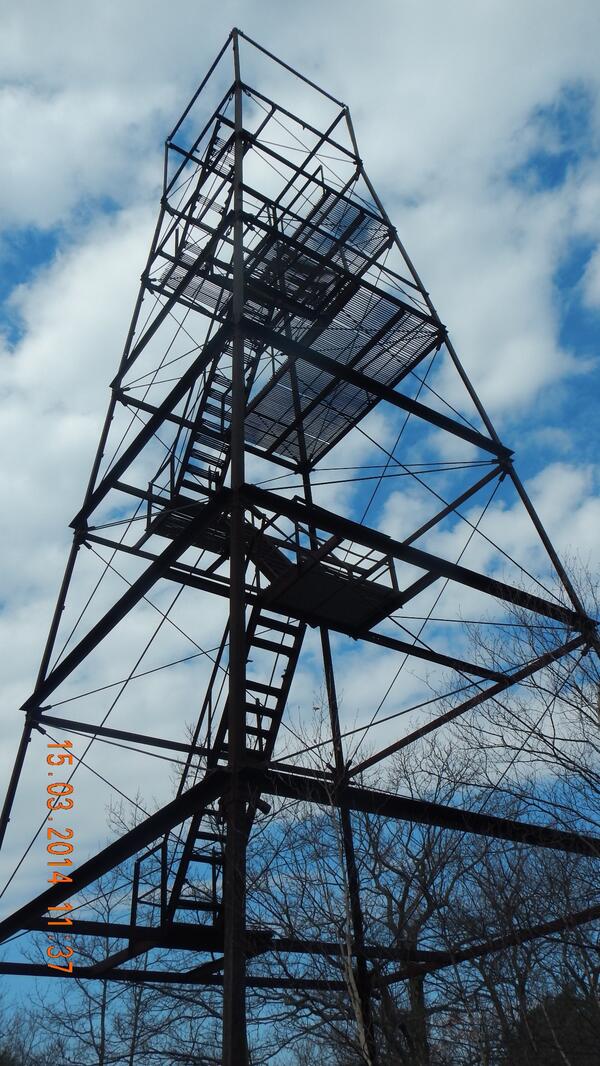 Location: 42.4886916666667,-70.992575
As much as they tried, the kids could not find a way to climb on it. There are stairs that climb all the way to the top. However, the section to the first level is missing.
Instead, we enjoyed clear views of Boston's skyline.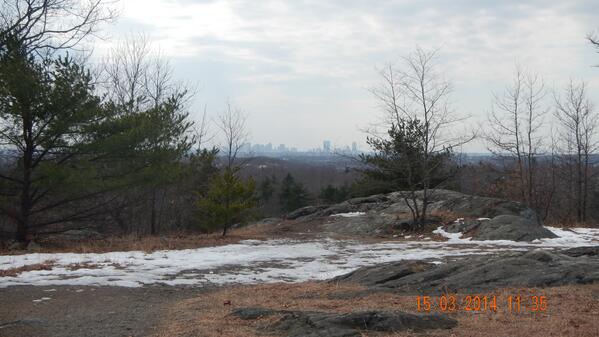 Location: 42.488690,-70.992510
We descended to walk along Dungeon Road until we found a narrow creek of ice water.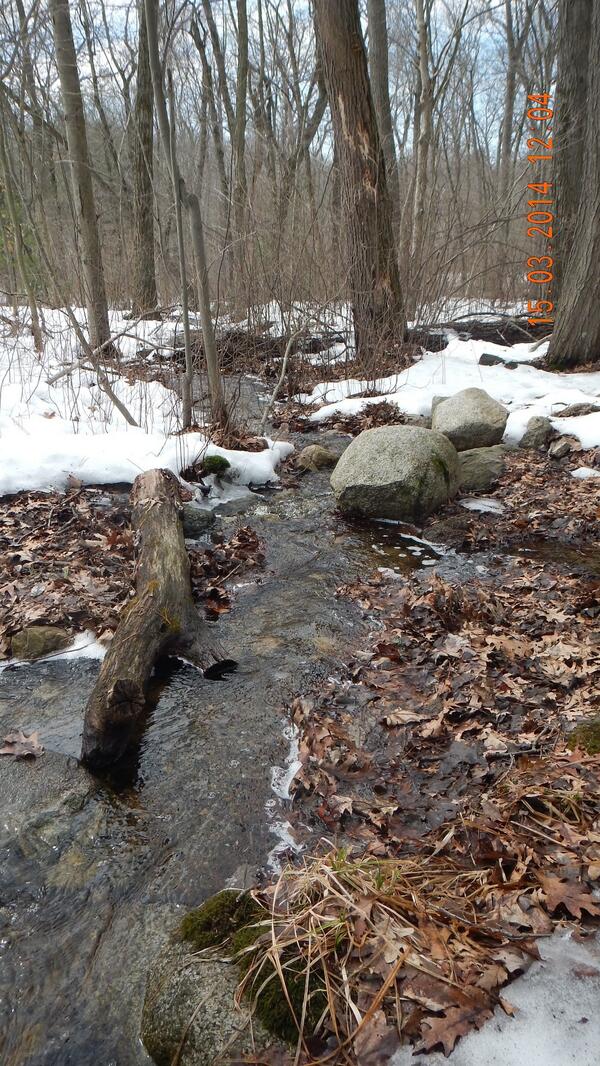 Location: 42.487405,-70.99242
We took some time to splash the water, throw snow in it, and watch leaf "boars" float until we had our shoes wet. We ate a light snack and started the climb to the stone tower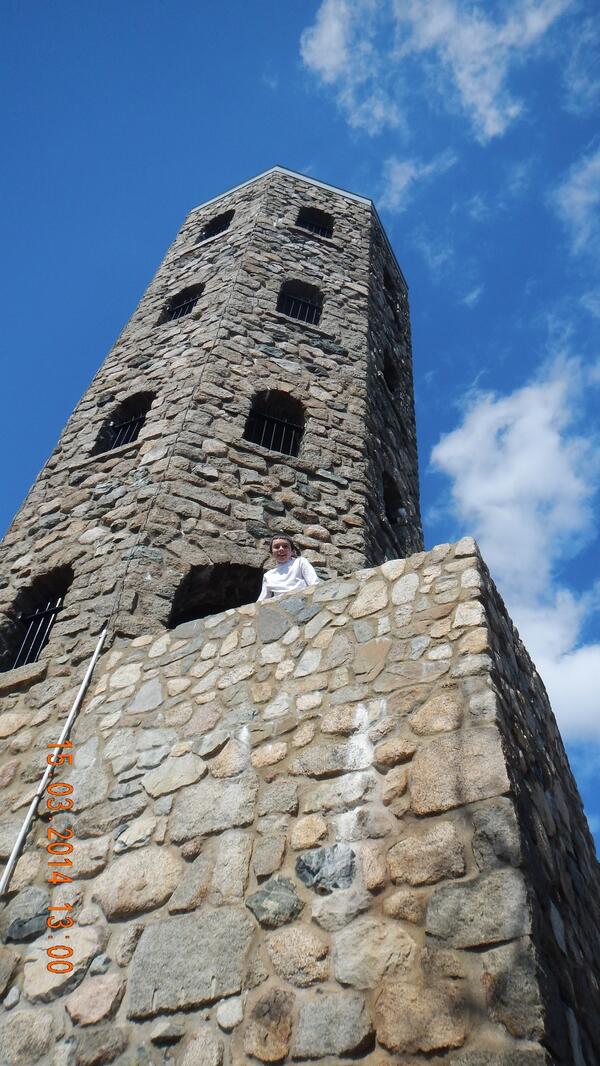 Location: 42.489887,-70.985678
Both doors to the tower were closed. One of the visitors said that there are times when the park ranger opens them, but he was not sure when.
On our way back to the trailhead, there were a few large boulders. There were perfect playground for the kids to climb on, jump between, and rest for another snack.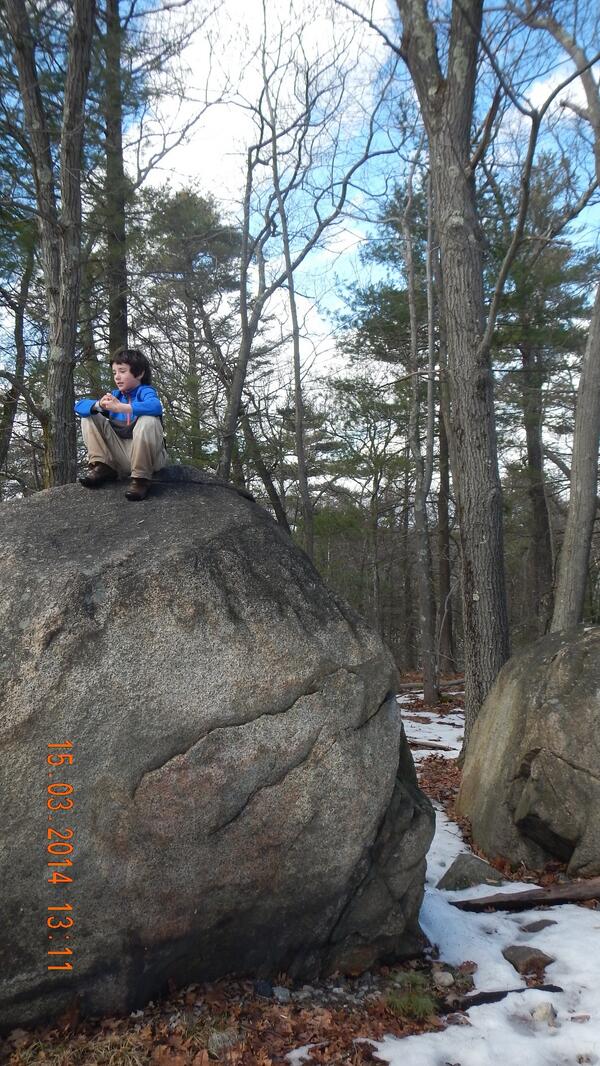 Location: 42.492292,-70.984388
It was a quick race downhill back to the trailhead.
Resources