Spring Break in Western Massachusetts
Trip Report 22–26 April 2014
About this time last year, when we visited, this area was still covered in deep snow. We hiked in snow-shoes & skied at the nearby mountain.
But one month later in the season made a big difference. There was no snow anywhere on this trip.
We spent time playing outside in Mohawk Trail State Forest, Savoy Mountain State Forest, & AMC Noble View Outdoor Center.
Mohawk Trail State Forest
We arrived early afternoon at the park to check into our primitive cabin. Inside, there was a bunk bed, fireplace, table, chairs, & electricity. No running water inside the cabin. Outside, there was a porch, picnic table, fire pit, & open space to play. The bathroom building nearby had running water, hot showers, & toilets.
After arranging our gear inside the cabin, we went for a walk along the Cold River.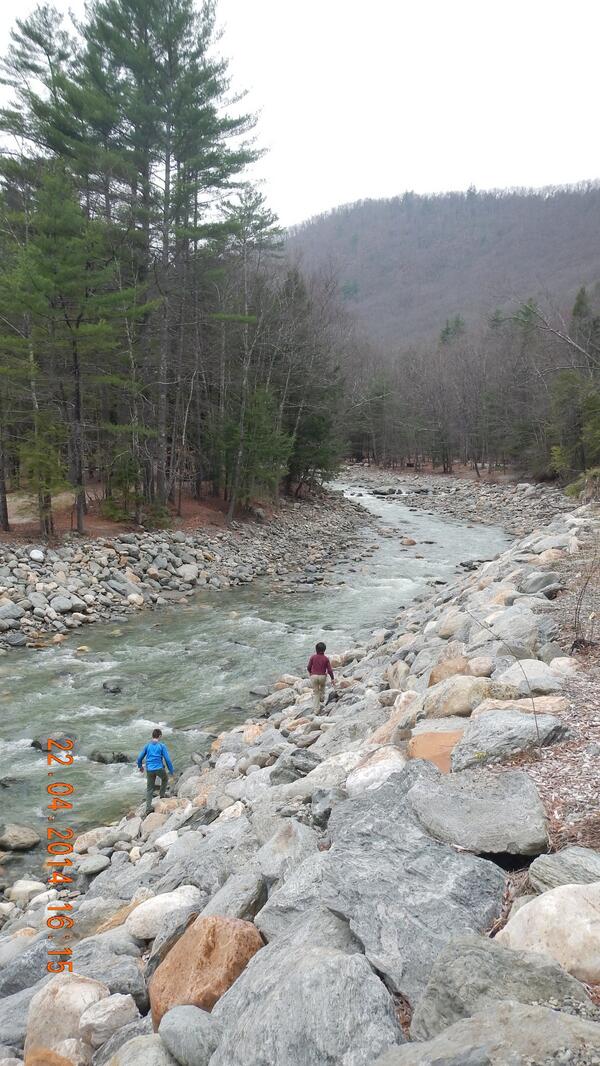 Location: latitude 42.6413216666667, longitude -72.94297
The entire river bank was full of boulders for the kids to jump on or toss in the water. It was very tempting to build a dam for diverging the water ever so slightly. Yet the current was so strong that, after two hours of hard work, the water was simply rising above the wall of rocks we built.
We retired to our cabin for hot chicken noodle soup & a book to read before going to sleep
The next morning we were ready to hike up to Todd Mountain. We started a clockwise loop from the cabin, through the campground area along the Cold River, up Indian trail, up to Todd Mountain, & back on the Mahican-Mohawk trail (see hike map).
The hike from the river to the mountain ridge on Indian trail was steep climbing 210m in 500m. But we took our time, resting at the many large boulders along the way to enjoy the views or eat a small snack. At the intersection with Mahican-Mohawk trail, we took the spur trail to Todd Mountain climbing 100m in 600m.
The descent on the other side of the mountain on Mahican-Mohawk trail was gradual in a straight line all the way to the river valley. From there, the remainder of the hike was mostly flat, allowing the kids many opportunities to play ball: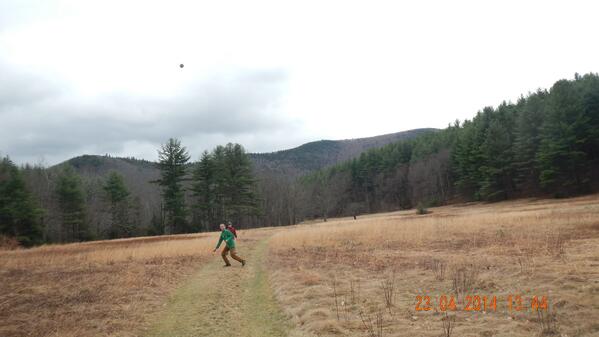 Location: latitude 42.6469133333333, longitude -72.9314783333333
Climb boulders: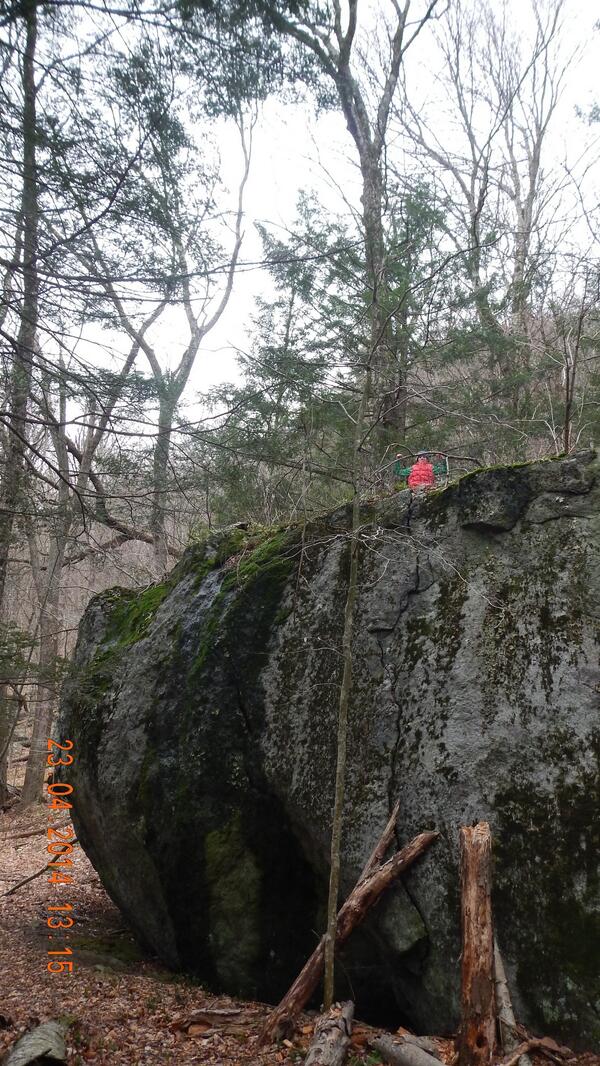 Location: latitude 42.6537916666667, longitude -72.937955
And play more ball: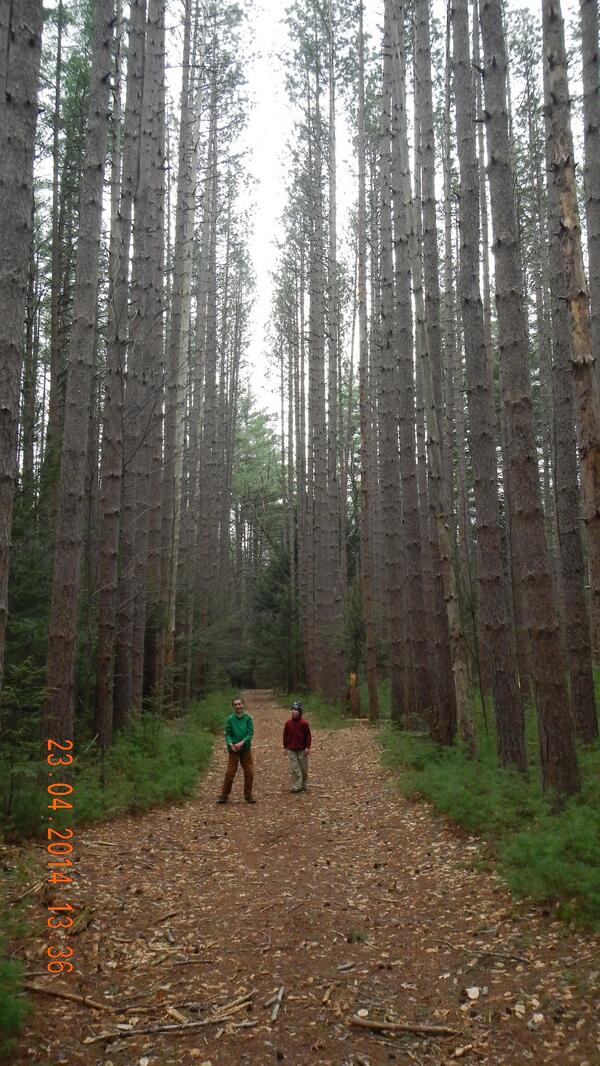 Location: latitude 42.65002, longitude -72.9328116666667
Luckily, early spring was still free of bugs. Very early signs of life was there in the ponds along the trail.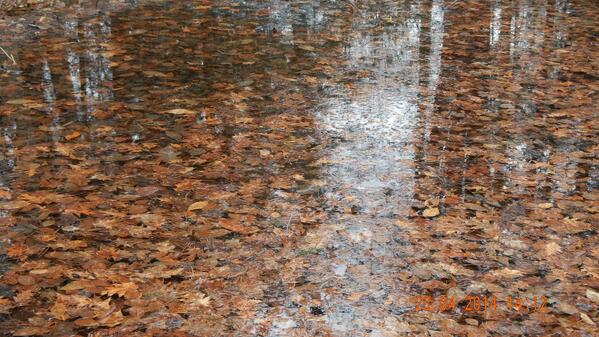 Location: latitude 42.64306, longitude -72.936655
Savoy Mountain State Forest
We woke up to a beautiful, sunny, & warm day. We packed all our gear back in the car to check out from the cabin, & drove to Busby trailhead.
While we still managed to have a great time, it was not a pleasant experience worth repeating. The trails were not well marked nor maintained.
We started off on Old Florida Road with the intent of taking the Blackburnian Loop trail up to Spruce Hill & back on Busby Trail.
This early in spring, Old Florida Road was covered in mud & water. That gave an opportunity for the kids to find salamanders & tadpoles: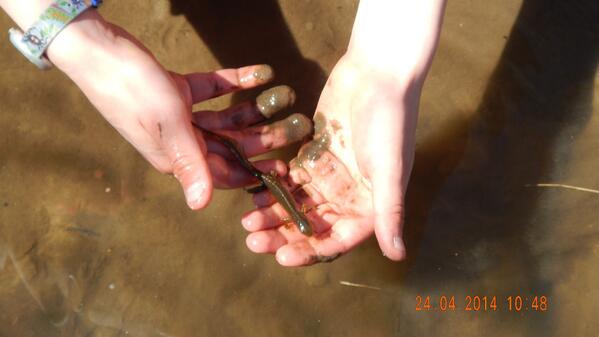 Location: latitude 42.65731, longitude -73.0610866666667
There are two intersections of Old Florida Road with Blackburnian Loop, yet we struggled to find either. After 2.2km of hiking, we found a large open space for lunch picnic & a game of catch ball.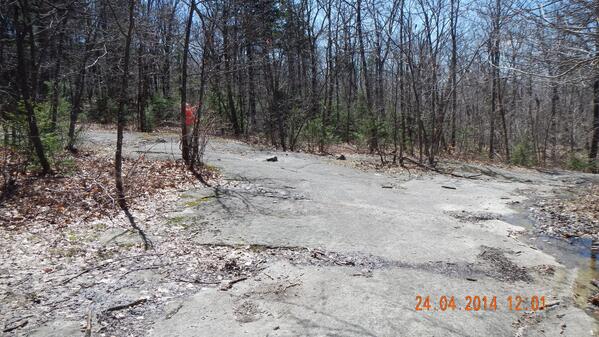 Location: latitude 42.6440216666667, longitude -73.07277
On the return trip, we had better luck at finding the upper branch of Blackburnian Loop. The trail needed much maintenance to clear the path from fallen branches & to add trail signs. We found large number of signs fallen off trees & whole trees fallen by beavers or otherwise with signs on them.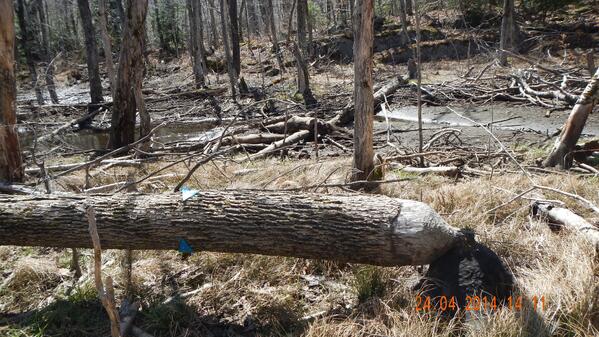 Location: latitude 42.6628933333333, longitude -73.06943
Occasionally, though, we could still find the trail sign.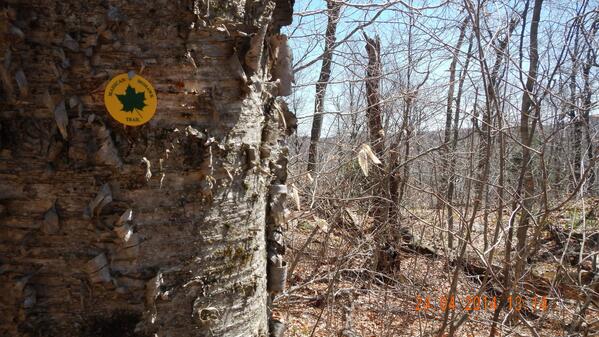 Location: latitude 42.655545, longitude -73.0699416666667
Tired & hungry, we found a resting bench just below Spruce Hill to have a picnic. We were ready for the final descent back to the trailhead.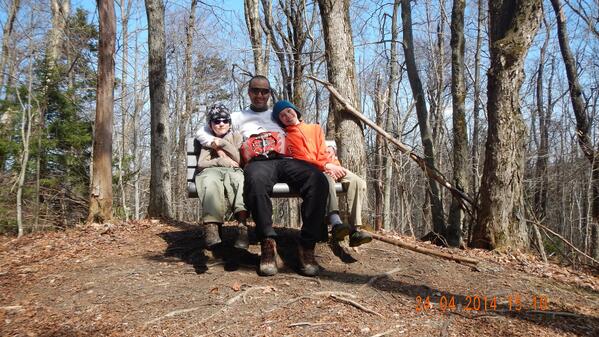 Location: latitude 42.66986, longitude -73.06513
And a soak in the jacuzzi.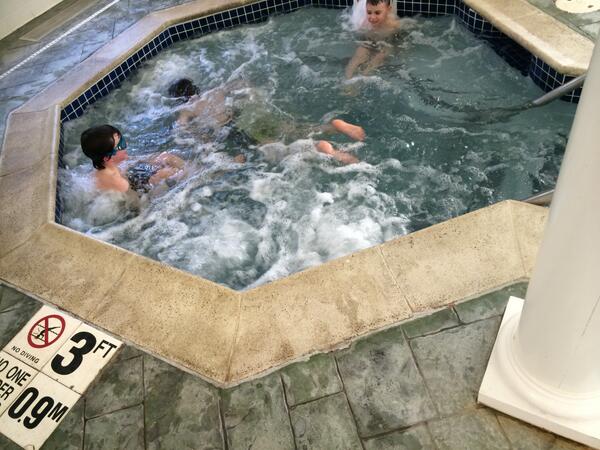 AMC Noble View Outdoor Center
We met a group of friends in this beautiful facility with open views on the Connecticut River valley. While there are several hiking trails in the area, we opted to play some board games, rackets, and frisbee in the large field near the building.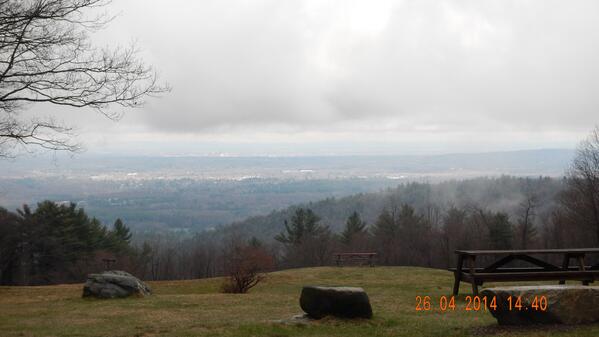 Location: latitude 42.13578, longitude -72.858495
Resources
Maps
Packing List
Contacts