Wapack Trail
A through hike of the trail, one way, northward, 32km distance, & 1,450m elevation gain in ten hours.
Full Day
This was already a long hike. Add to that travel time from Boston to the finish line, meet the group to park a shuttle cars, & finally travel to the start line.
We started early, leaving Boston area at 06:00 to arrive the finish line at 07:30. As the full group arrived, we decided on the cars to leave and the ones to take as shuttle to the start line.
We started the hike at 08:49 under fading rain. The weather was to improve with the day, at least with far less chance of rain.
Fog
Views from hills at the beginning of the hike were mostly left to imagination. Fog was still dense as we arrive the top of Watatick Mountain early in the morning: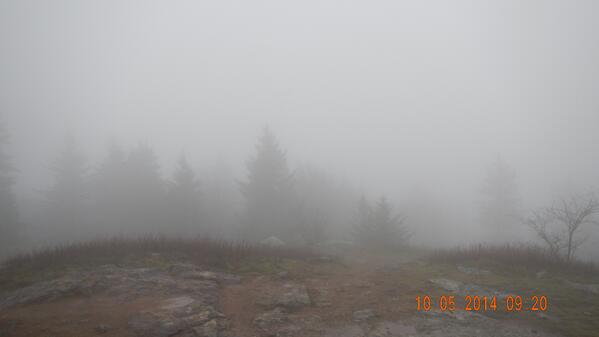 Location: 42.6967933333333°N, 71.892395°W
Luckily, the weather did start to improve as forecasted. By late morning, visibility was clearer: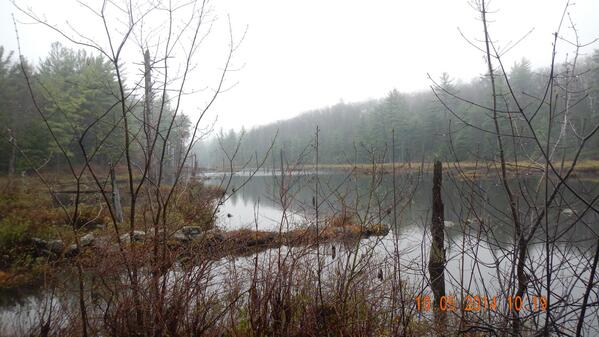 Location: 42.725853°N, 71.914622°W
Race
Coincidently, a running race was scheduled on the same day of the hike with two distances offered:
21.5 miles: length of the Wapack trail from north to south (opposite the direction of our hike)
50 miles: length of the Wapack trail from south to north, returning south, & then an additional short section of the trail to complete the distance
We started seeing runners of the short distance group by late morning: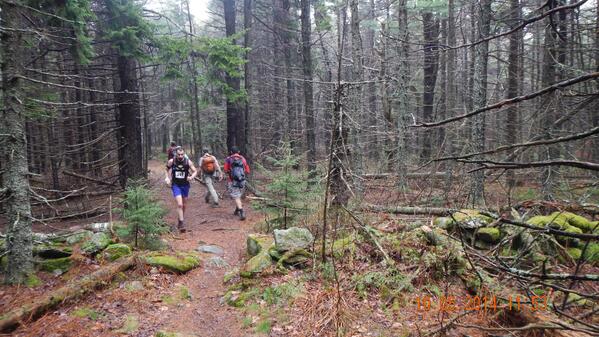 Many more kept coming throughout the days. As it got later in the day, we started seeing some very tired runners. We could quickly guess they were the ones running the long distance.
Monadnock
The afternoon, as we reached the northern section of the trail, we got into Monadnock country.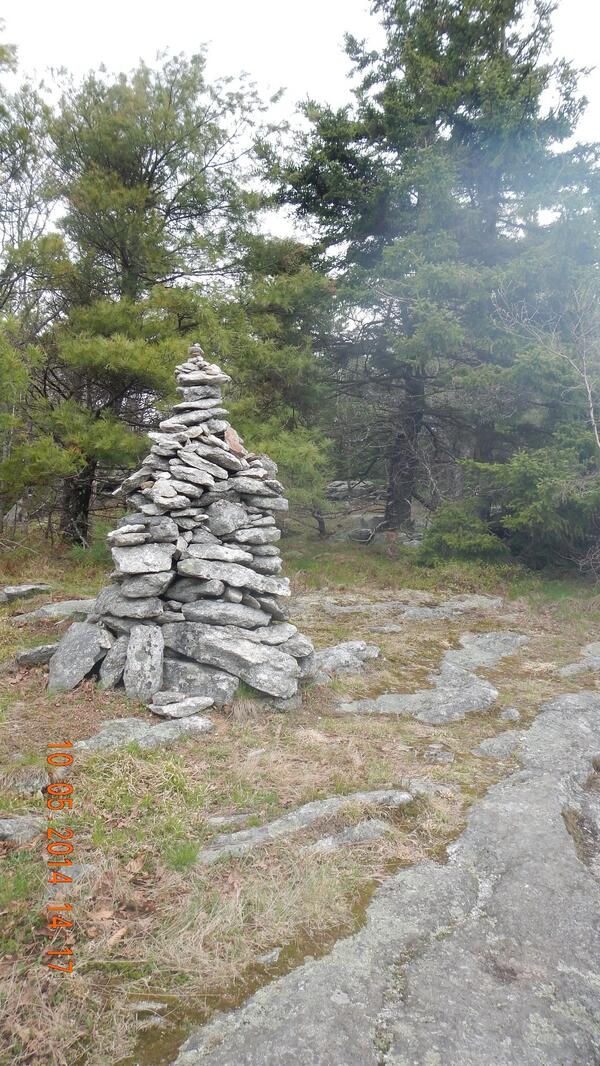 Location: 42.8095366666667°N, 71.8969466666667°W
Mount Monadnock distinctive peak was clearly visible from the fire tower on top of Pack Monadnock Mountain: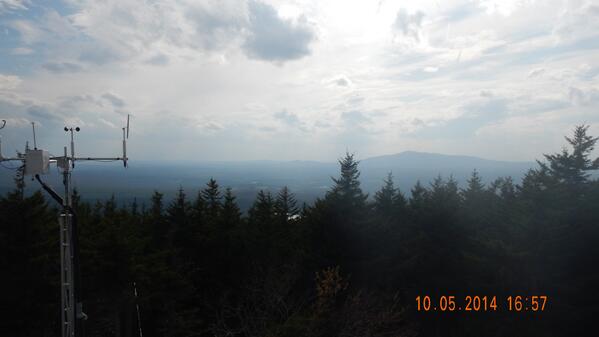 Location: 42.8624116666667°N, 71.8791016666667°W
The view continued with us for sometime as we made out way to North Pack Monadnock Mountain: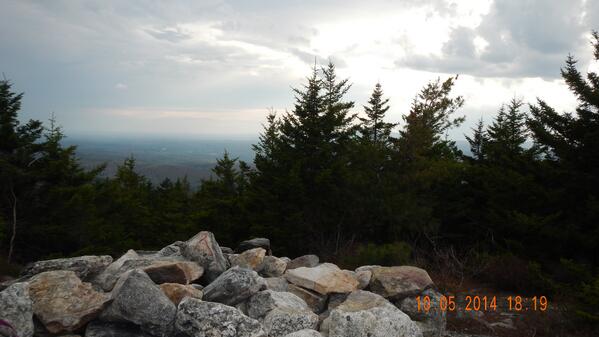 Location: 42.8857433333333°N, 71.8662233333333°W
That was the last peak for the trip. And we were ready for our final descent to the end of the trail.
Supplies
We carried all the food & water that we needed for the entire day. There are no services along the way or any stores nearby at road intersections to purchase. We needed to carry plenty of both, especially water. I carried four liters of water that were barely sufficient.
Resources
Map
Recorded trail map by GPS. Registered users can download tracks in multiple formats such as GPX, TCX, & KML Google Earth file.
Guide