Boston Greenbelt Walk
The walk was for 44km all in close proximity to Boston. I did not imagine this long stretch of trails between green spaces in the neighborhood of a metropolitan area.
Middlesex Fells
I set out early in the morning, under heavy rain, to meet the group at Oak Grove station just outside Middlesex Fells Reservation.
Luckily, the rain was quickly subsiding to a trickle. Off we start into the park.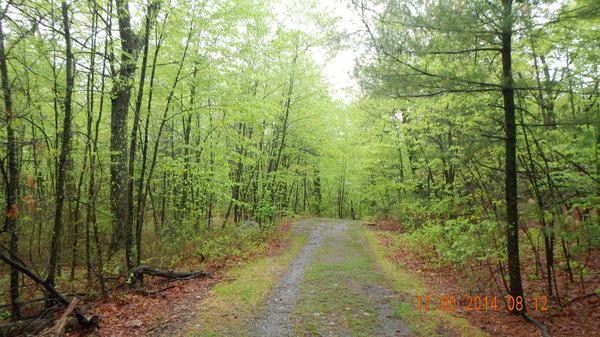 Location: 42.442565°N, 71.08557°W
We walk in the park for a long stretch of about 7km between the water reservoirs and trees until reaching Winchester.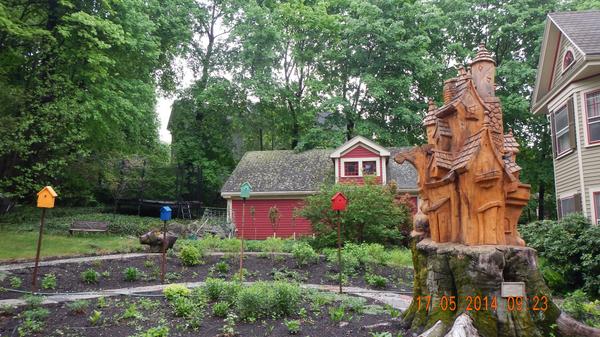 Location: 42.450765°N, 71.130128°W
Plenty of services are available in town, including a commuter rail station.
Mary Cummings Park
This stretch between Winchester and Lexington weaved between small parks and quiet neighborhood streets.
While there were dense clouds in the sky, the rain had stopped, we could clearly see Boston's skyline.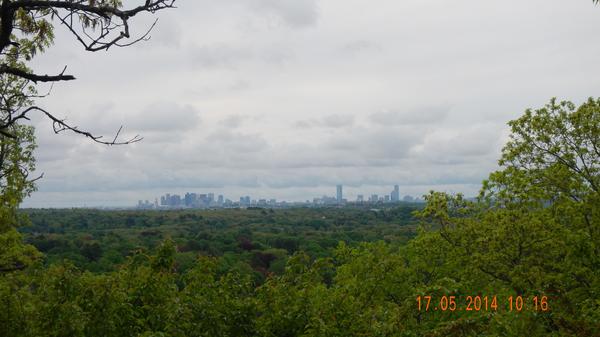 Location: 42.459273°N, 71.156797°W
As we entered into Burlington, we walked through Mary Cummings Park—lush, quiet, and spacious: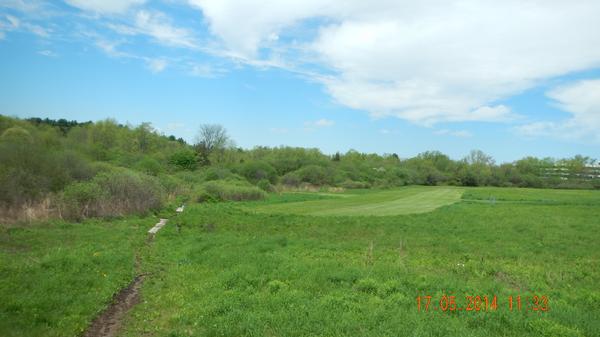 Location: 42.476508°N, 71.196580°W
Willard's Woods
This area was very familiar to me as I often run on these trails part of Across Lexington Loop A trails: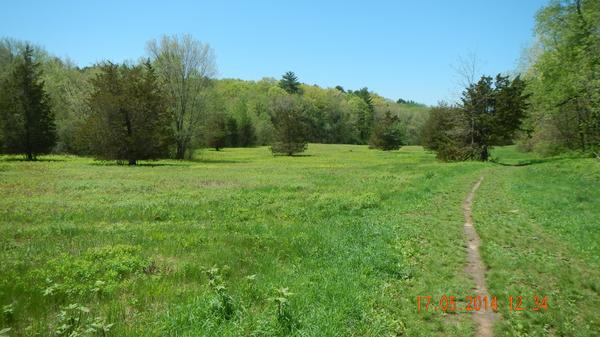 Location: 42.469530°N, 71.218173°W
The weather kept getting better: clear blue sky under the warm sun. Rest stop for picnic lunch was on Lexington town green across from the beautiful Cary Memorial Library: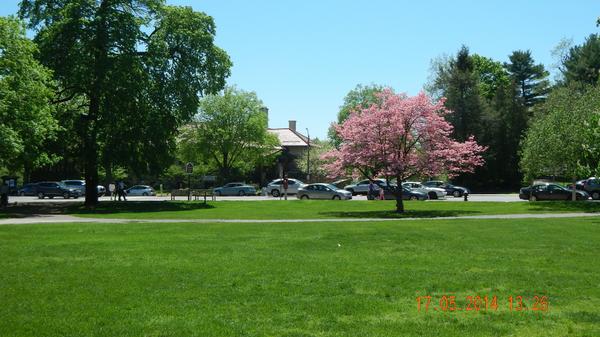 Location: 42.449188°N, 71.229200°W
After an extended break, the rest of the group caught up. We were ready to keep going. After 7 hours on the trail, at 14:30, we were only half way with 22km to go.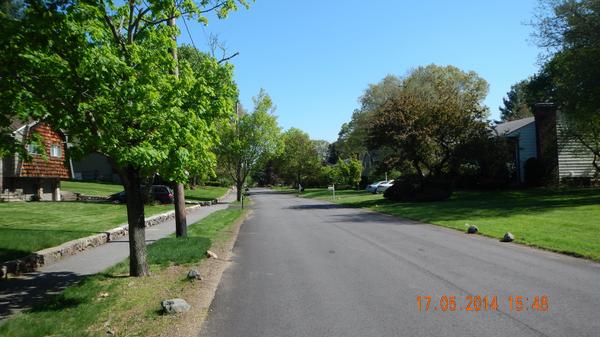 Location: 42.422890°N, 71.215860°W
Western Greenway
Crossing between towns from Lexington to Waltham was on a short stretch of busy roads: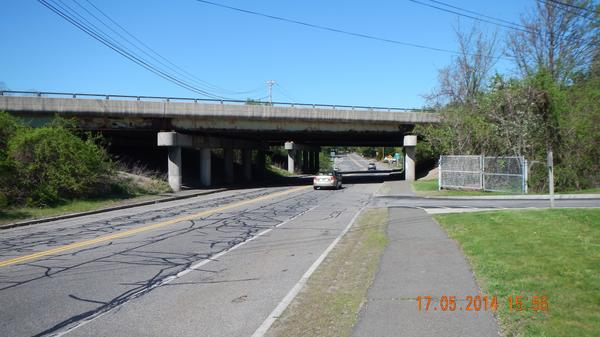 Location: 42.417873°N, 71.215665°W
Soon, though, we got back on the trails for a very long stretch on the Western Greenway: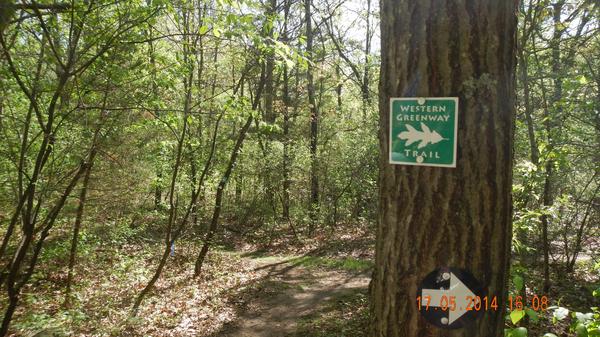 Location: 42.412863°N, 71.224858°W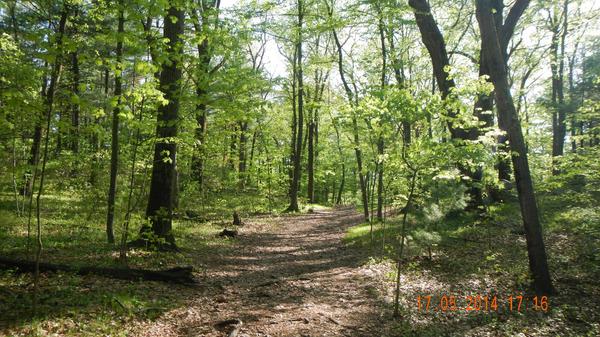 Location: 42.393287°N, 71.233585°W
Through trails of Cedar Hill: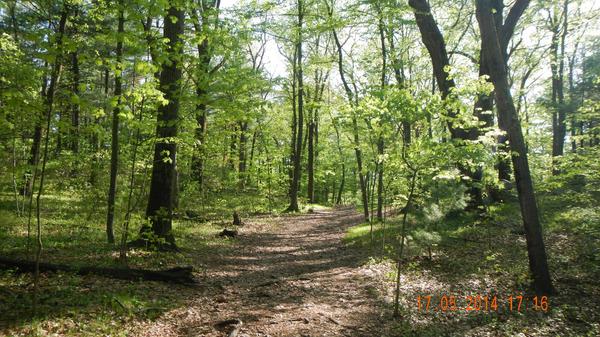 Location: 42.393287°N, 71.233585°W
Passing by field of wild parsnip: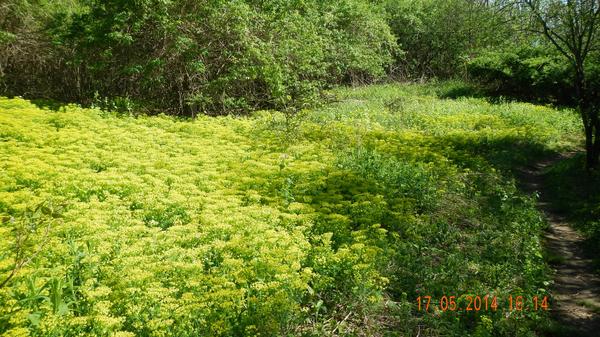 Location: 42.409802°N, 71.226290°W
Pink Lady's Slipper in bloom: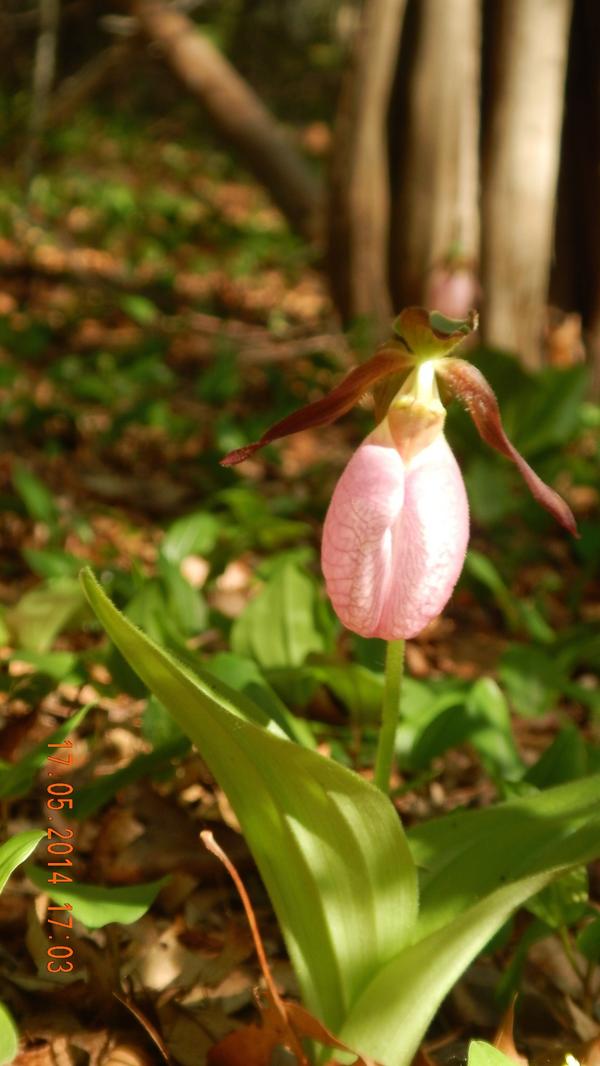 Location: 42.397962°N, 71.231905°W
In Waltham town center, we took a rest stop near city hall: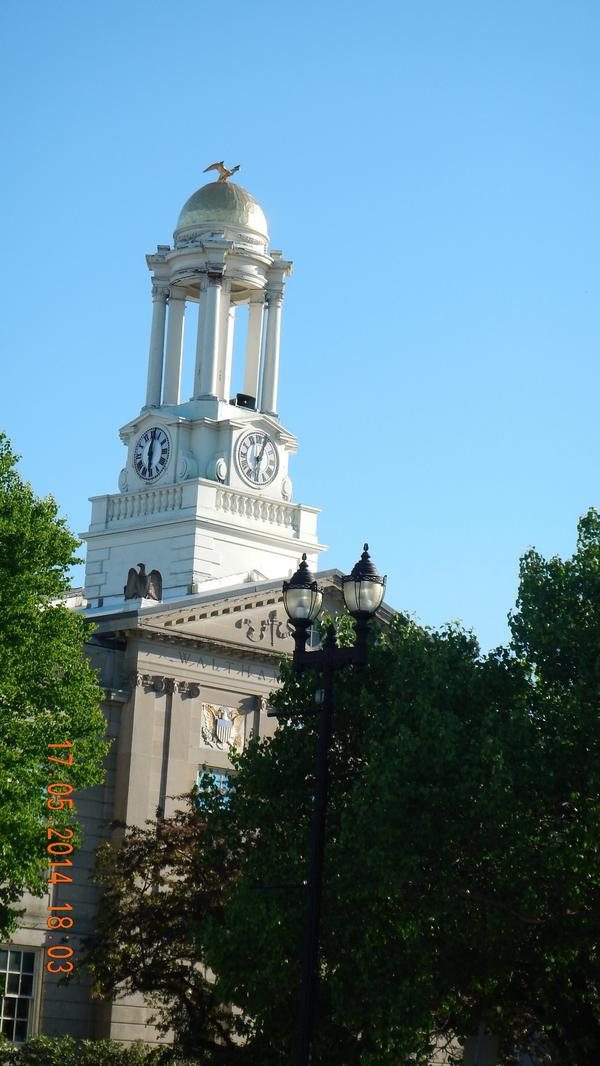 Location: 42.376612°N, 71.234945°W
Charles River Greenway
The next stretch was along the Charles River Greenway: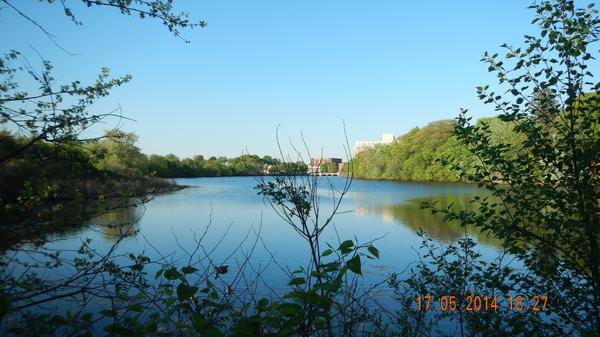 Location: 42.370517°N, 71.242488°W
Crossed the river on an old train bridge: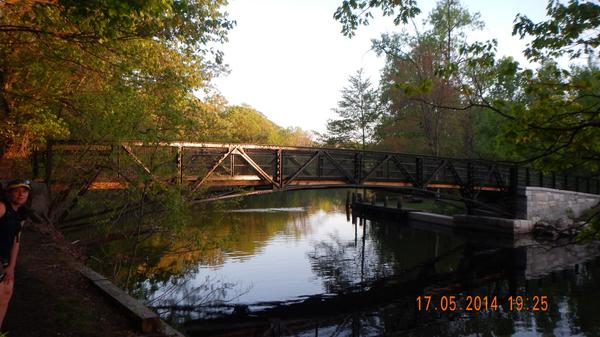 Location: 42.340300°N, 71.256188°W
Crossing I-95 highway: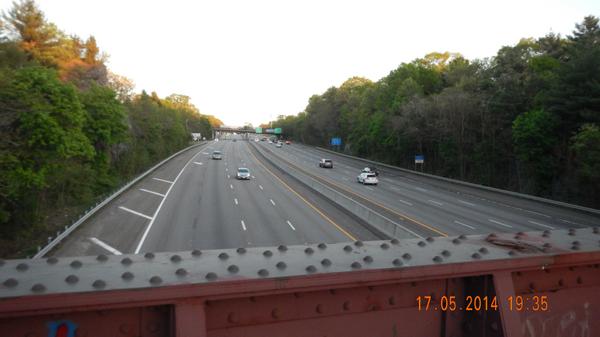 Location: 42.335432°N, 71.257563°W
This last section did not have a trail. We bushwhacked our way through to get back: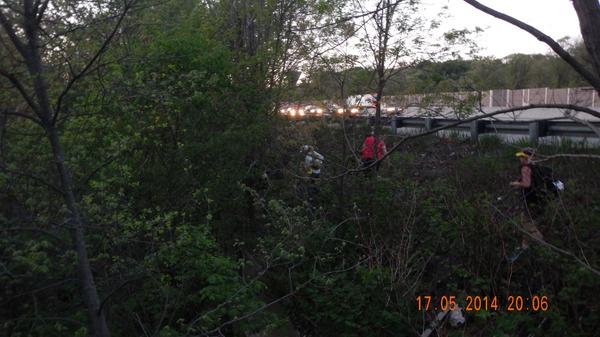 Location: 42.324157°N, 71.249950°W
Resources Map

I recorded the entire hike on a GPS device. You can view map or, as registered user, download a copy of it for your device in multiple formats such as GPX, TCX, and KML for Google Earth.
Detailed Walk maps.

Transport
The trail is accessible by public transport to start and end the hike at several points. This is particularly important because the trail is one way, not a loop. Use public transport to return to the starting point.
Here are a few highlights:
Supplies
The trail weaves in and out of towns for the entire day. Services are available throughout to purchase food and water.
Guide
The walk is a coordinated effort organized by many local and regional trail coordinators, the transportation planning group of the Metropolitan Area Planning Council (MAPC), and the long-distance walking organization, FreeWalkers. Refer to the Walk web site for more information.