Skyline Trail in Blue Hills Reservation
Day Hike Report
Start at the trailhead across from the Reservation's headquarters, we hiked east all the way to the end of the trail before retracing our steps back, climbing several peaks.
We did expect cloudy weather, but at least it was not raining. Most of the views were limited on the way out: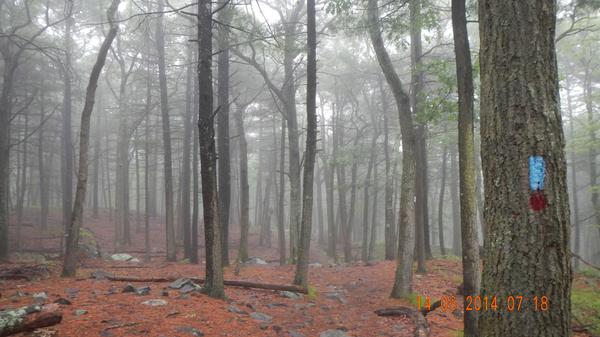 The initial section of the hike was hilly with several steep climbs & descents: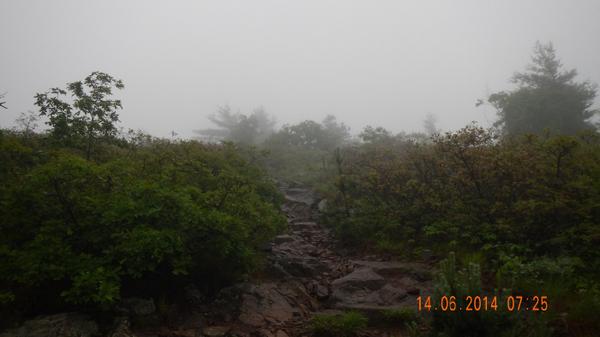 Location: 42.2146566666667°N, 71.0772133333333°W
The trail was well marked all the way with blue blazes, even on steep rocky sections: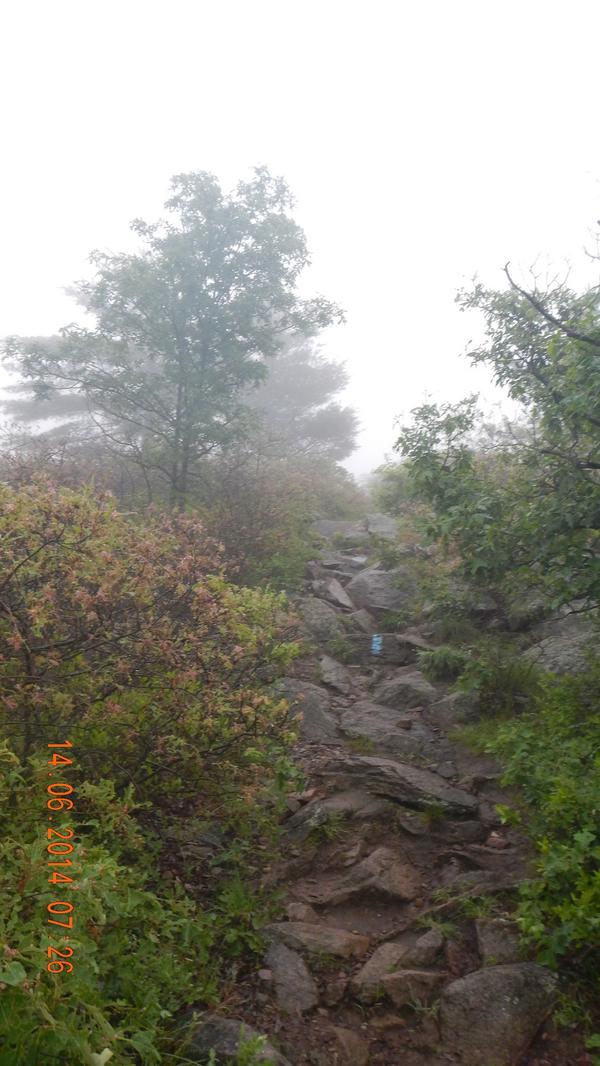 Location: 42.214705°N, 71.0768638888889°W
The second half of the outbound trip was flat & fast, passing by St Moritz ponds: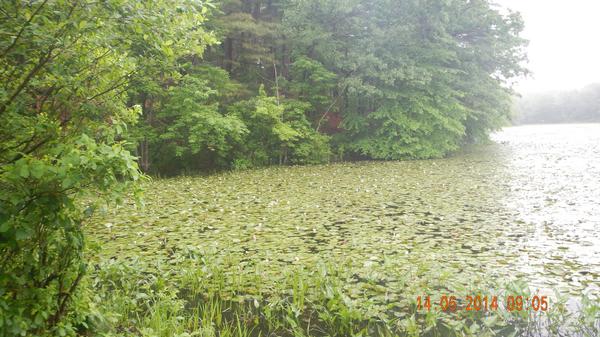 Location: 42.2341683333333°N, 71.0311883333333°W
And some wildlife: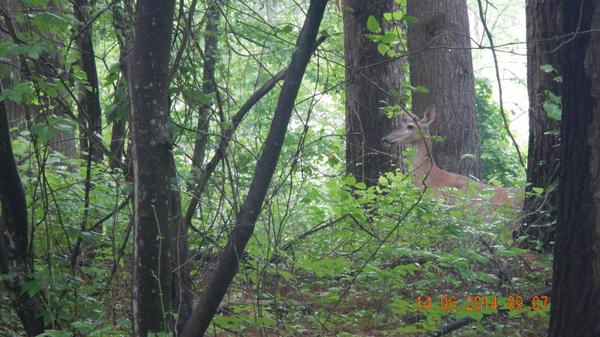 Location: 42.23296°N, 71.03026°W
Half way though, just before turning back, we took a quick snack break at the parking lot, near Shea Rink. There was not a shelter, so we found a couple of rocks to rest on.
On the return trip, the weather started to clear, so we enjoyed the scenery from peaks we climbed.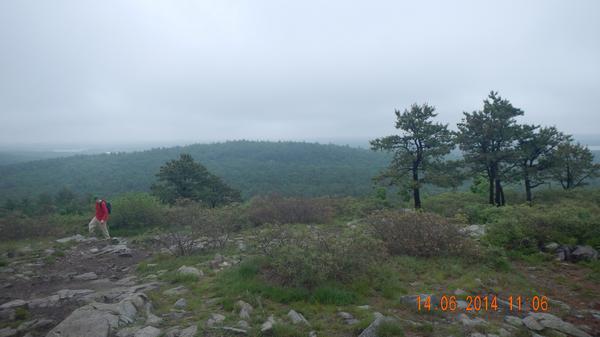 Location: 42.2149°N, 71.07448°W
Resources
GPS log:
Blue Hills Reservations guide
Trail map