LAMB Gaps
Day Trip Report: 30 June 2015
A challenge that I have been putting away for a couple of years: 4 gaps, 160km distance, 2,750m elevation gain, & 5,400 calories for over 9 hours. I enjoyed every minute of it.
After a restful night at Hostel Tevere, I started the morning with a stop at Warren General Store for breakfast & day snack:

Location: 44.114674°N, 72.855858°W
Immediately after Warren, before much time to warm up, I started the climb to Lincoln Gap (lap 2), the first of four that make the acronym LAMB:
L: Lincoln
A: Appalachian
M: Middlebury
B: Brandon
Just as I turned the corner, a sign warned that "Lincoln Gap not recommended for trucks, buses, or trailers".

Location: 44.107712°N, 72.860138°W
Not sure it is suitable for bicycles either.
Indeed, the final stretch is dubbed "the steepest mile in America". It was more like looking at a wall to climb. Miraculously, I stayed upright all the way to the top:

Location: 44.09465°N, 72.927422°W
It was a good idea to make this climb on fresh legs.
The descent was slow due to wet roads, cold hands, & patches of gravel. There were more gravel sections on the traverse to start Middlebury Gap (lap 4).

Location: 43.937637°N, 72.949829°W
Half way into the gaps, one third of the distance, it was time for big lunch stop at Sandy's Books and Bakery: breakfast sandwich, soup, & bar of chocolate.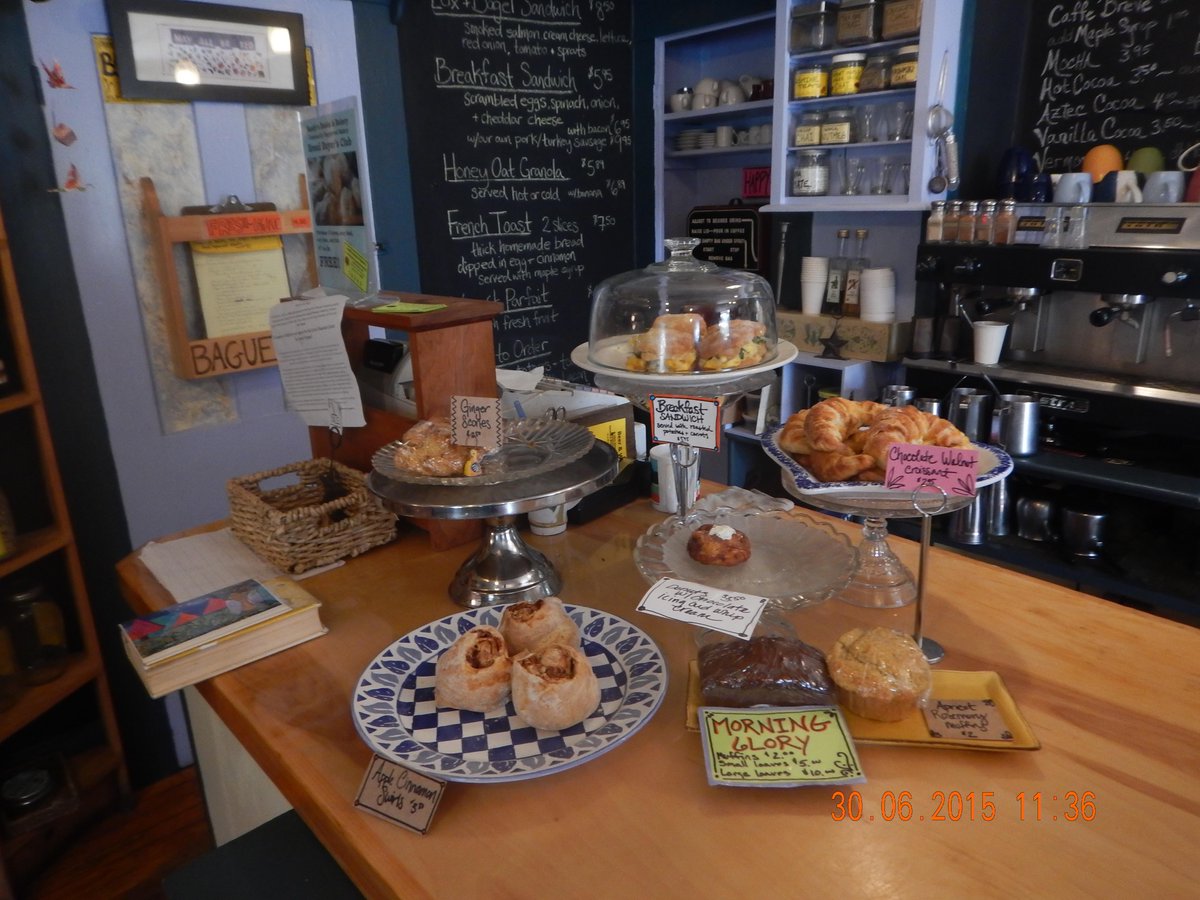 Location: 43.875008°N, 72.808029°W
Brandon Gap started quickly after lunch stop in Rochester (lap 6):

Location: 43.839432°N, 72.967506°W
I recorded maximum speed of 73.2km/h on this descent.
It was a long stretch in Lake Champlain valley to reach the next climb (lap 7). Appalachian Gap was most difficult: highest elevation gain, wet roads, cold weather, & end of long day (lap 9).

Location: 44.212105°N, 72.930954°W
There was one more bonus hill before finishing the day delightfully exhausted.
Resources